Award winning wedding stationery design duo
We're Abi and Ben, a husband and wife creative team who specialise in contemporary occasion stationery and beautifully crafted products. Working together from our South West studio, we create everything from creative wedding invitations and RSVP cards, to personalised wedding favours to help couples tie the knot in style.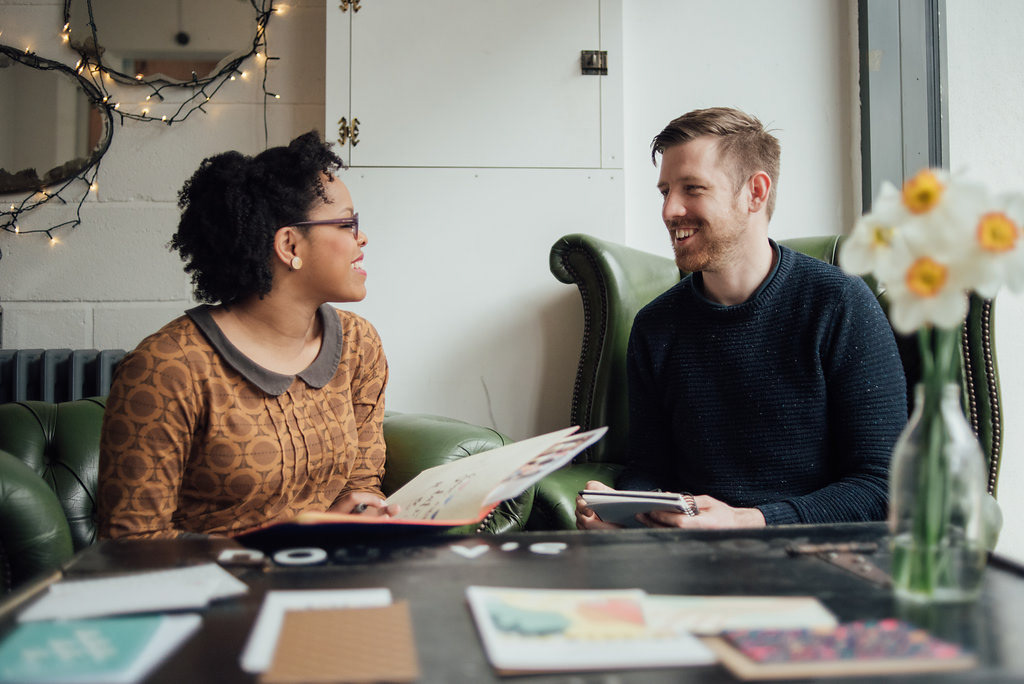 Absolutely amazing to work with! [They] took the time to understand my vision for the day and designed beautiful invites which completely set the tone for our relaxed but beautifully styled day.
Ailsa & Daniel
Abi and Ben were FANTASTIC to work with - they completely understood our brief, and bought lots of great ideas to the table and made our ideas even better. They created 2 sets of invitations for us, plus a little portrait to go on the website we were making. I cant recommend them highly enough!
Stephanie & Jonathon
Wow, where to start?  We had the most wonderful experience with Dearly Beloved -- Abi and Ben were extremely responsive and easy to work with.  Though we had a rough idea of what we wanted, we had no design/art experience to articulate our ideas. We sent a pinterest board and bunch of clip-art ideas to Abi who transformed our initial designs into a beautiful wedding suite.
Manjil & Bradley